Happiness Socials
1st Saturday of each month, 2-4pm
Locations Vary
In their respective books, Sonja Lyubomirsky (The How of Happiness) and Barbara Fredrickson (Positivity) offered 20 scientifically-proven methods to improve happiness.  At the Happiness Socials we will give you an opportunity to sample these methods such as meditate mindfully, find nearby nature, exercise, practicing acts of kindness and of course, create high-quality connections – which is what the Happiness Socials are all about!
CANCELED

Happiness Social-Learning to Forgive with special guest speaker, Nicco Allen

CANCELED

Due to a family situation, this event has been canceled.  There will not be a Happiness Social for the month of August.

September 7th, Saturday, 2-4pm
Happiness Social-Meditate Mindfully
Murray City Park, 296 East Murray Park, Murray, Utah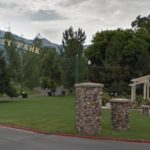 We continue our series featuring the twenty scientifically proven methods to a happier life – this time focusing on meditating mindfully. In the world of positive psychology, meditation has been proven over and over again to improve our overall Happiness. In today's Happiness Social we will give you an opportunity to understand meditation a little better and possibly dispel some of the misunderstandings regarding this powerful practice. You will be given the opportunity to practice meditation and connect with others in a small group discussion. Be sure to bring sun-screen and check the weather report and dress appropriately. We will be sitting on the grass or standing. This event will happen rain or shine.

October 5th, Saturday, 2-4pm
Happiness Social-Practicing Acts of Kindness
Fashion Place Mall, 6191 South State Street, Murray, Utah 84107
In this Happiness Social we will be focusing on the scientifically proven method to improve happiness of Practicing Acts of Kindness.  This particular activity was featured in both Barbara Fredrickson's list (Positivity) and Sonja Lyubomirsky's list (The How of Happiness).  We will be meeting in the food court by the windows (featured in the center of this picture) and discuss some of the science behind this activity.  Then we will practice acts of kindness and reconvene to discuss our adventures in small groups.

November 2nd, Saturday, 2-4pm
Happiness Social-Practicing Religion
The Rock Church, 11630 South 700 East, Draper, Utah
We continue with our Happiness Social series on the twenty scientifically proven habits of Happy people – this time focusing on Practicing Religion. Over the course of the series we will give you an opportunity to sample different religions and spiritual practices. In this month's Happiness Social we will meet with Pastor Josh Whitney from The Rock Church. Josh gave up his career as an engineer to serve as a pastor. He is extremely intelligent, logical and pragmatic. How did such a man of science come to such a place of devotion? It is exactly his pragmatic position that I chose for us to meet with Josh. This will be an opportunity to ask the tough questions and get real answers. Whether you are looking for a relationship with God or you are looking for Rock solid answers, this Happiness Social is for you.

December 7th, Saturday, 2-4pm
Happiness Social-Exercise
It is my hope during this experiential exploration of the twenty scientifically proven methods to a Happier life to expose participant to different kinds of experiences. There are many, many ways to exercise and I hope to give attendees an opportunity to sample forms of exercise that they might not have tried before. Shifu (pronounced See-Foo) Adam Woolsey has been kind enough to donate his time and the space in his studio at Monk Wise to teach us some Tai-Chi. It is quite an experience and good not only for the body but also for the mind. Wear loose-fitted clothing and bring a bottle of water.
About Nicco Allen:
"I am a Clinical Mental Health Counseling Graduate Student at the University of Phoenix. I am a Master's Level Intern at Aspire Psychological.
I am also a licensed social worker with over 3 years working at the Division of Child and Family Services (DCFS) in Sandy, Utah. I have worked as a permanency worker with parents who have had their children removed from the home and placed in foster care and I have worked directly with parents and children as a CPS worker with the special victims sexual abuse and severe physical abuse unit. This involved working directly with Salt Lake County special victims unit detectives, the Children's Justice Center (CJC), as well as other community partners to investigate, educate and counsel parents and protect children and youth.
I am a member of the American Association of Sexuality Educators, Counselors, and Therapists (AASECT) working on my clinical hours required for sex therapist certification.
I work with youth, adults, and couples offering in-person individual sessions, e-therapy, and groups working with a wide range of mood disorders, trauma, sex therapy (sexual health and happiness), faith crisis, and others."
Testimonials:

"Had a great evening! Felt like there was a connection with everyone at the group! Great ideas to think about and apply in my personal life."Here are a few comments from the most recently Happiness Social:
"I always enjoy the meetups here. They are well organized and impart a lot of good information, besides being fun."
"Great people. It is nice getting to know everyone. Frank always keeps it lively."
"It was a lot of fun…. Got to know some new friends as well."
Kafeneio Coffeehouse provides lots of space, a friendly staff, great food along with hot and cold drinks (ask about our very own delicious and nutritious drink: The Happiness Boost.
Kafeneio Coffeehouse is located at 258 West 3300 South, Salt Lake City. Click here for directions.


A Thank You to Our Sponsor
Kafeneio Coffeehouse is home to the monthly Happiness Socials. Social Support is a very important part of the Happiness formula and Kafeneio Coffeehouse is giving us a chance to get together there. They gave great coffee with a Greek twist. Yes! They do have tasty Greek pastries too.  
Location: 258 West 3300 South, Salt Lake City.
Website: http://www.kafeneiocoffee.com/