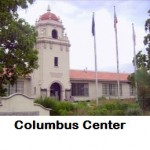 I am very pleased to announce that Happiness 101 has a new home! We would sincerely like to thank Brent Dunn and Ace Test Prep for providing us a classroom over the last several months. Though the space has been able to comfortably accommodate 25 people, we have outgrown it! Beginning Monday, June 14th Happiness 101 will move to the Salt Lake County Parks & Recreation building located at 2531 South 400 East, Room 104 – which is in the same building as the Columbus Library. The building is beautiful. It is a newly remodeled Spanish style building. It is located just south of the I-80 freeway between State Street and 7th East. The class will still be held at 7pm and there is still no charge for the class – it has been, and continues to be, my gift to you.


Now we will have plenty of room for the five part series on the Hows of Happiness. Much of the class has been spent talking about ways to be Happier. This series will focus on the techniques to be lastingly Happier. The series will only be interrupted by the observance of Independence day. There will be no class on July 5th. If you have been putting it off, this would be an excellent time to jump in! For a complete class schedule click here or on the Upcoming Events Tab.
I would sincerely like to thank the students of Happiness 101. Let's face it, if there were no students, the teacher would not appear. There have been a core group of seven people who have been consistently coming to class and one who has even better attendance than myself (I was out of town one time). These seven people have been extremely supportive in every way, including spreading the word. Over the last few of months the group of regulars have swelled to over a dozen. Lately we have had crowds in the 20s and I suspect with more seats available, they will come. Again, thank you to everyone who has made Happiness 101 a great success.
Frank Clayton
Licensed Professional Counselor