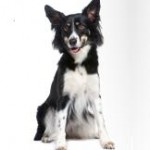 Dogs. Four-legged unconditional love. During dark times, they are there at your side, comfort at the ready in ample doses. Miraculously, some therapy dogs have been able to connect with people when no one else could. They are soft and feel pleasant to the touch. They can make a good sleeping companion and provide warmth ("three dog night"). In times of play, they can help you to remember how to laugh and smile. Studies have also shown that someone who buys a dog is likely to get more exercise and be more motivated to do it than if they bought a gym membership. They come in many, many shapes and sizes, which is wonderful because people do too, which means there is a good fit out there for everyone. While I am on the subject, just wanted to remind you that there are always good dogs looking for good homes at the Humane Society of Utah.
~Frank Clayton, Licensed Professional Counselor
I share positives on Facebook too. In fact (the free class) Happiness 101 has its own Fan Page. Click here to find out more.